---
---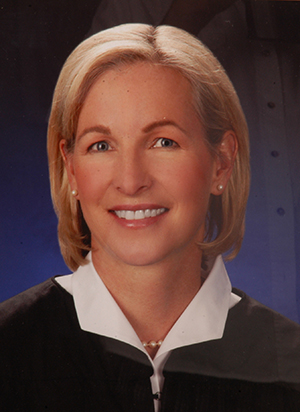 LINDA M. GARDNER
(2009-2014)

Linda M. Gardner, a Nevada native, received her Bachelor of Arts in Political Science from the University of Nevada in 1979, graduating with high distinction. In 1984, she graduated from King Hall School of Law at the University of California, Davis.

Following her graduation from law school, Ms. Gardner served as a law clerk for the Honorable Peter I. Breen, District Court Judge, Second Judicial District Court of Nevada.

After her clerkship, Ms. Gardner worked at the Washoe County District Attorney's Office. During her early years with that office, she represented obligees in child support and paternity hearings. Ms. Gardner was the supervising attorney for the Family Support Division. She prosecuted juveniles in criminal proceedings and represented the Division of Mental Health in court proceedings.

Ms. Gardner joined the Domestic Violence Unit in the District Attorney's office. She established a program assisting victims of domestic violence in civil proceedings in Family Court and prosecuted violations of protection orders in Reno Justice Court.

Ms. Gardner also practiced law privately from 1999 to 2001 in the areas of domestic relations, commercial litigation and bankruptcy. Upon her return to the District Attorney's Office, Ms. Gardner was with the Child Protective Services Unit representing the Department of Social Services in child abuse and neglect review hearings, evidentiary hearings and termination of parental rights trials and appeals.

From 2003 to 2008, Ms. Gardner was a Family Court Master in Washoe County District Court where she heard all child support matters through the District Attorney's Office and the State Welfare Division. She issued protective orders to victims of domestic violence and heard a variety of cases for the Family Court Judges including divorce, custody and visitation cases.

In January 2009, Linda Gardner became a District Court Judge in the Washoe County Family Court, Department 14. Judge Gardner heard divorce and custody cases, serving on the Second Judicial District Court through 2014.

Judge Gardner is a member of several professional associations. She is an honorary Board member of the Nevada Humane Society and assisted with legislation to include animal abuse as a criterion for the issuance of a domestic violence protective order.

After her retirement, Judge Gardner has continued to serve as a senior judge on the Second Judicial District Court as well as a mediator for the Washoe County Department of Social Services.
---
---
Second Judicial District Court
75 Court St.
Reno, Nevada, 89501