---
---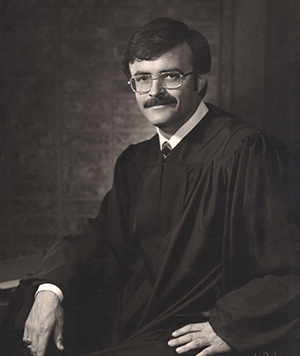 JUDGE LEW W. CARNAHAN
(1992)

Lew Carnahan went to the University of Nevada, Reno. He graduated from Willamette Law School in 1971. That same year, he began practicing law in Reno.

Mr. Carnahan worked as an attorney for the Washoe County District Attorney's office as well as the Public Defender's office.

While a public defender, he represented Priscilla Ford in her trial for mass murder. On Thanksgiving Day in 1980, Ford drove her car on a sidewalk in downtown Reno, killing six and injuring twenty-three. Ford was convicted of six counts of murder and twenty-three of attempted murder. The Reno Gazette Journal called it the criminal case of the millennium.

Mr. Carnahan was appointed a Municipal Court judge in 1987. In 1992, Judge Carnahan was appointed to the Second Judicial District Court by Governor Bob Miller. Judge Carnahan served only one year.

After leaving the District Court, Judge Carnahan returned to private practice. He practiced primarily criminal defense law for the remainder of his career.
---
---
Second Judicial District Court
75 Court St.
Reno, Nevada, 89501