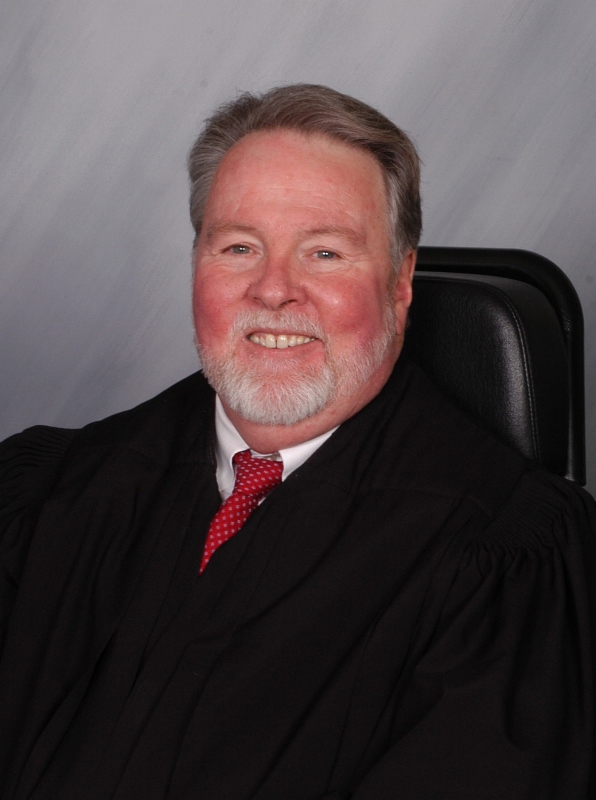 N. PATRICK FLANAGAN
(2007-2017)

N. Patrick Flanagan graduated from Duquesne University with a bachelor's degree in education. He went to California Western School of Law and graduated with his juris doctor in 1978. He then came to Reno and worked in the Washoe County Public Defender's office as chief appellate deputy.

In 1983, he became assistant United States Federal Public Defender for the Northern District of Nevada. While in this office, he appeared many times before the U.S. Court of Appeals for the Ninth Circuit. He was lead counsel in the nation's second longest criminal trial, U.S. v. Baker, 10 F.3d 1374 (9th Cir. 1991) which lasted sixteen months. He argued a death penalty case, Sumner v. Shuman, 483 US 66 (1987), before the United States Supreme Court and won.

Judge Flanagan entered private practice in 1989 with the Reno office of the Las Vegas firm, Beckley Singleton. Beginning in 1998, he became a litigation partner at Hale, Lane, Peek, Dennison and Howard in Reno. As a lawyer, Judge Flanagan appeared at every level of state and federal court.

He was a leader in many professional associations. He was president/chair of the Nevada Chapter of the Federal Bar Association. He was president of the Washoe County Bar Association in 2003. Judge Flanagan also became President of the Nevada State Bar in 2003.

He campaigned for District Judge in Washoe County in 2006. Judge Flanagan was elected and began his service in Department 7 of the Court on January 1, 2007. He was re-elected in 2014. He received among the highest ratings in the bi-annual judicial surveys of the Court while on the bench. In 2016, he was unanimously elected Chief Judge of the Second Judicial District Court. While on the bench Judge Flanagan handled over 100 trials.

Judge Flanagan was appointed by the Governor to sit in place of Honorable Michael L. Douglas of the Nevada Supreme Court who recused himself from participation in the decision of this matter. Dogra vs Liles, 129 Nev. 932, 314 P.3d 952 (2013). Judge Flanagan was the author of the majority opinion.

Judge Flanagan took courses at the National Judicial College of the University of Nevada, Reno. He became an instructor there in 2011. At the time of his death, he was pursuing a master's degree in law at the College. His final thesis was about expanding the role of paralegals to assist the underserved in the community with mediation and pre-trial services.

As a judge, he concentrated on improving the Court's pro bono programs. Judge Flanagan was a supporter of all the Specialty Court programs of the Court. He championed providing access to justice for those who might otherwise be unable to afford it.

Judge Flanagan married his high school sweetheart, Caroline. He leaves behind two children Erin and Sean. They were married for 47 years. Family was of the greatest importance to him.

The Judge was an active athlete. He was President of the Reno Tennis Club. He enjoyed skiing and competed in fencing and martial arts. There was not a sport that he did not enjoy playing. In 2001, while riding a bicycle, he suffered an accident which left him a quadriplegic. Two years after his accident, he earned his third-degree Tae Kwon Do black belt while in the wheelchair.

Zelalem Bogale, a law clerk for Judge Flanagan, called him a positive, inspirational person in his life. Judge Breslow of the District Court who knew Judge Flanagan from 1987 described him as humble, considerate and thoughtful.

Washoe County District Attorney Hicks said that Judge Flanagan was as compassionate as he was tough. Sheila Leslie, who coordinates the Washoe County Behavior Health Program, knew Judge Flanagan for 25 years. She said that the Judge was much loved and that he always wanted to know what he could do to help the unfortunate.

Judge Steinheimer, the longest serving judge of the Second Judicial District Court, said, "In addition to his judicial wisdom, Chief Judge Flanagan will be remembered for his extraordinary kindness, wit, grace, respect, generosity, and compassion. The loss of his strength and courage as a leader and friend will be felt for a very long time."

The Judge was also known for his great story telling skills, his sense of humor and his positivity.

He presided over jury selection in a double homicide case on the Monday and Tuesday of the last week of his life. Judge Flanagan was hospitalized and died two days later on Friday, October 6, 2017 at age 64.

Characteristically, Judge Flanagan always ended his emails with the words, "Be Kind."