Dial-in information for Wednesday Probate Hearings
Dial (Toll-Free): 1-877-853-5247
When prompted for a Meeting ID, dial: 219-682-836#
If prompted, do not enter a Participant ID (just dial #).
If possible, please mute your phone unless and until you wish to be heard.
Probate
Probate Commissioner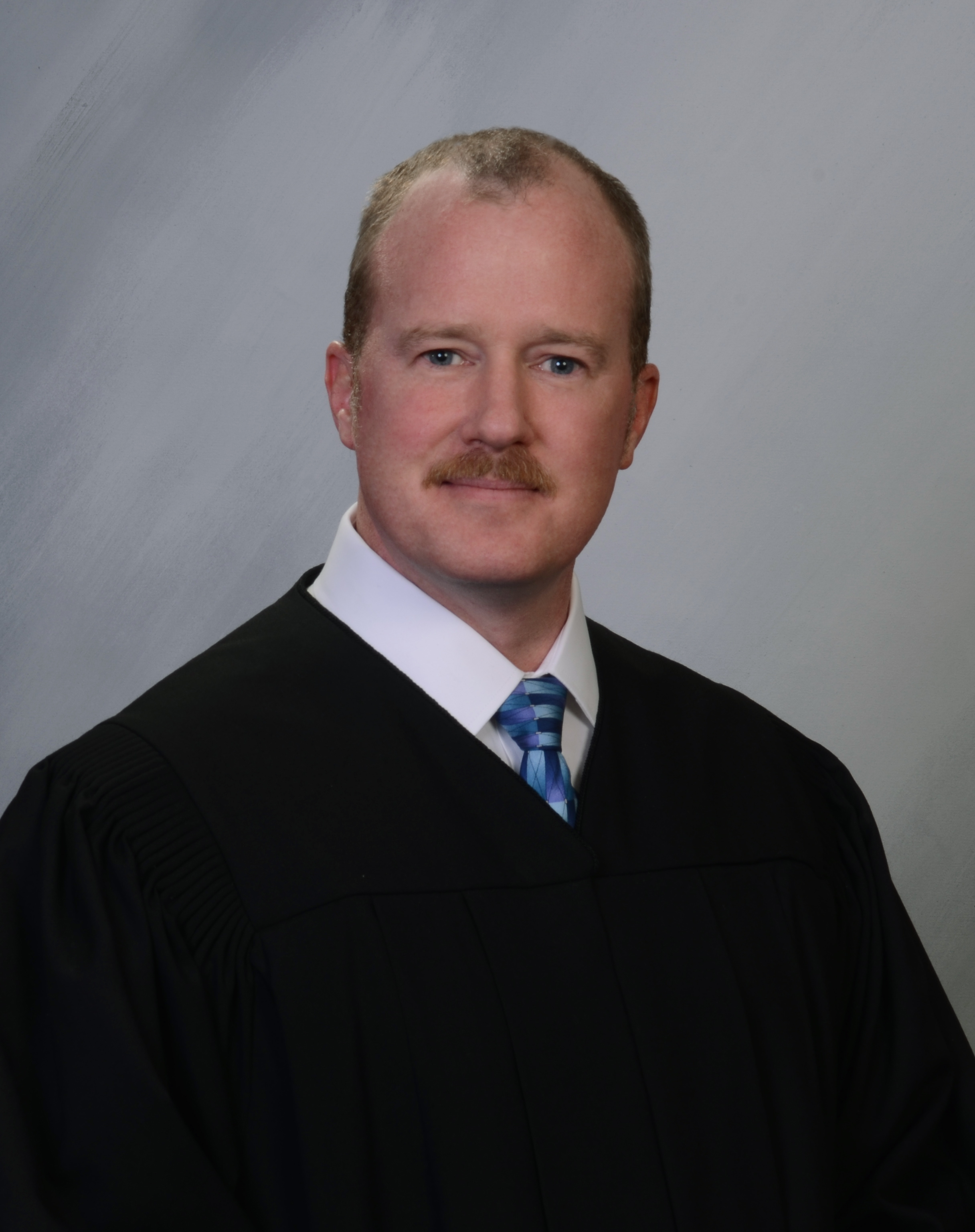 Edmund J. Gorman, Jr., Probate Commissioner
Biography
Calendar for the Probate Commissioner
Probate Judge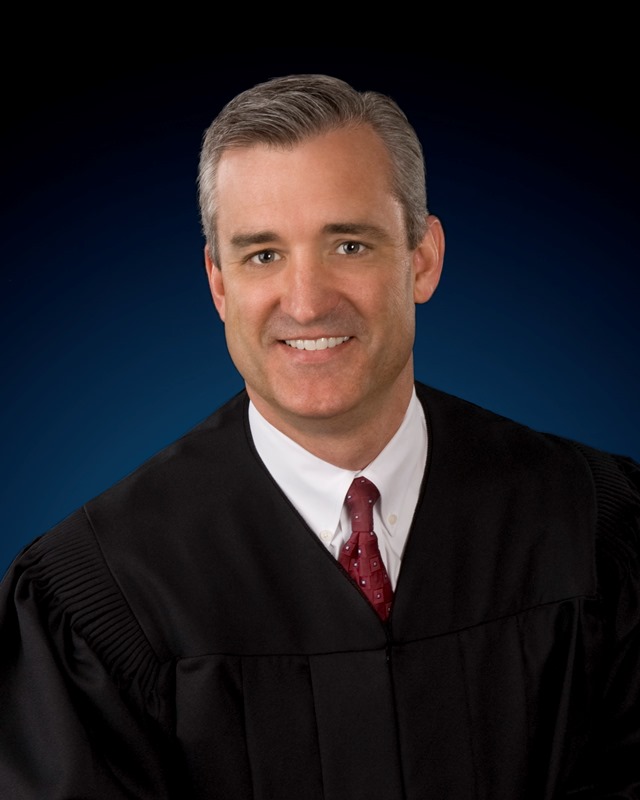 The Honorable David A. Hardy, Probate Judge
Biography
Calendar for the Probate Judge
Calendar
Please Note: Until further notice, these hearings may be heard by either the Probate Commissioner or the Probate Judge.
Priority numbers are 1,2,3,4,5 and 9.
1 = Approved list - no appearance necessary.
2 = Heard list - attorney must appear, with personal representative available by telephone, if necessary.
3 = Deficiency list - file is deficient in some way, see deficiency screen.
Click here
to see 'Deficiency Report'.
4 = Deficiency Heard list - file is on the Heard List, but it is also deficienct in some way.
5 = Continued from the bench to a date certain.
9 = Not yet reviewed - set on calendar, but not yet reviewed by Probate Office.
This calendar will only show the next 14 days out from the current date. Please click on the 'More Info...' links below to view parties and docket information on respective cases found in the table below.
NOTE: THIS DATA DOES NOT CONTAIN CONFIDENTIAL CASE CALENDARING INFORMATION. PLEASE CONTACT THE DEPARTMENT FOR SCHEDULING INFORMATION ON CONFIDENTIAL CASES.
ALL DATA PRESENTED HERE IS SUBJECT TO CHANGE WITHOUT NOTIFICATION, PLEASE CHECK BACK FOR REGULAR UPDATES.
Try scrolling left/right if table appears cut off
| Case Number & Description | Event Description | Scheduled Start Time |
| --- | --- | --- |
| 1. PR20-00726 - ESTATE: MARILYN NICHOLAS | PET/CONF/SALE/REAL/PROP | Jul-6-2022 at 10:00 AM Priority = 2 More Info... |
| 2. PR21-00077 - ESTATE: KAREN MARIE LIND | FIRST&FIN ACCT/PET/DIST | Jul-6-2022 at 10:00 AM Priority = 1 More Info... |
| 3. PR21-00363 - ESTATE: HERIBERTO GANDULLA CRUZ | PET/FINAL DISTRIBUTION | Jul-6-2022 at 10:00 AM Priority = 4 More Info... |
| 4. PR21-00417 - ESTATE: MODESTA SOTO DE VALENCIA | PET/FINAL DISTRIBUTION | Jul-6-2022 at 10:00 AM Priority = 2 More Info... |
| 5. PR21-00573 - ESTATE: DONNA HARRIS-RUNYAN | PET/PARTIAL DISTRIBUTION | Jul-6-2022 at 10:00 AM Priority = 1 More Info... |
| 6. PR21-00693 - ESTATE: SHARON LOUISE PAULSEN | FIRST&FIN ACCT/PET/DIST | Jul-6-2022 at 10:00 AM Priority = 1 More Info... |
| 7. PR21-00710 - ESTATE: JEFFREY RICHARD MOON | PET/FINAL DISTRIBUTION | Jul-6-2022 at 10:00 AM Priority = 5 More Info... |
| 8. PR21-00729 - ESTATE: ELEANOR MARIE SIMI | REPORT TO COURT | Jul-6-2022 at 10:00 AM Priority = 1 More Info... |
| 9. PR21-00881 - ESTATE: JOAN ALAYNE ROBAK AKA | FIRST&FIN ACCT/PET/DIST | Jul-6-2022 at 10:00 AM Priority = 1 More Info... |
| 10. PR22-00072 - ESTATE: MARJORIE H. FLORES | PET/SETASIDE/W/O/ADMIN | Jul-6-2022 at 10:00 AM Priority = 4 More Info... |
| 11. PR22-00095 - ESTATE: RALPH EDWARD TOPPS | PET/FINAL DISTRIBUTION | Jul-6-2022 at 10:00 AM Priority = 1 More Info... |
| 12. PR22-00313 - ESTATE: JUANITA PRECIADO | PET/SETASIDE/W/O/ADMIN | Jul-6-2022 at 10:00 AM Priority = 4 More Info... |
| 13. PR22-00372 - TRUST: VERNA M. BERCIK TRUST | OTHER PROB/TRST/GDSHP HRG | Jul-6-2022 at 10:00 AM Priority = 2 More Info... |
| 14. PR22-00404 - ESTATE: MICHAEL JAMES BERRY | PET/SETASIDE/W/O/ADMIN | Jul-6-2022 at 10:00 AM Priority = 1 More Info... |
| 15. PR22-00413 - ESTATE: VERNON IAN PRESTIA | PET/LETTERS/ADMIN | Jul-6-2022 at 10:00 AM Priority = 1 More Info... |
| 16. PR22-00414 - ESTATE: GERALD STANLEY MOLS | PET/PRO/WILL/LET/TEST | Jul-6-2022 at 10:00 AM Priority = 1 More Info... |
| 17. PR22-00415 - ESTATE: ROLAND SCHLUETER | PET/PRO/WILL/LET/TEST | Jul-6-2022 at 10:00 AM Priority = 1 More Info... |
| 18. PR22-00416 - ESTATE: MARGARET ANN FOX | PET/LETTERS/ADMIN | Jul-6-2022 at 10:00 AM Priority = 3 More Info... |
| 19. PR22-00419 - ESTATE: DOROTHY H. MOULTON | PET/SETASIDE/W/O/ADMIN | Jul-6-2022 at 10:00 AM Priority = 1 More Info... |
| 20. PR22-00428 - ESTATE: WILLIAM JOSEPH SNELLBAKER | PET/LETTERS/ADMIN | Jul-6-2022 at 10:00 AM Priority = 2 More Info... |
| 21. PR22-00451 - ESTATE: RICHARD EARL RHOADS AKA | PET/PRO/WILL/LET/TEST | Jul-6-2022 at 10:00 AM Priority = 1 More Info... |
| 22. PR22-00458 - ESTATE: MELODY SUE PIKE | PET/PRO/WILL/LET/TEST | Jul-6-2022 at 10:00 AM Priority = 1 More Info... |
| 23. PR19-00639 - TRUST: THE BENEFIT OF JAYLA LENAE LYLES-WILLIAMS | ANNUAL ACCOUNTING | Jul-6-2022 at 1:00 PM Priority = 2 More Info... |
| 24. PR21-00209 - ESTATE: ROGER ELOBY HICKS | PET/SETASIDE/W/O/ADMIN | Jul-6-2022 at 1:00 PM Priority = 5 More Info... |
| 25. PR21-00490 - ESTATE: ANGELA CHRISTINE RICKERT | PET/LETTERS/ADMIN | Jul-6-2022 at 1:00 PM Priority = 1 More Info... |
| 26. PR21-00614 - ESTATE: BRIAN REXWINKEL | OTHER PROB/TRST/GDSHP HRG | Jul-6-2022 at 1:00 PM Priority = 1 More Info... |
| 27. PR21-00691 - ESTATE: MARGARET J. HIDEK | FIRST&FIN ACCT/PET/DIST | Jul-6-2022 at 1:00 PM Priority = 1 More Info... |
| 28. PR21-00817 - ESTATE: VINCENT J. RINALDO | FIRST&FIN ACCT/PET/DIST | Jul-6-2022 at 1:00 PM Priority = 1 More Info... |
| 29. PR21-00841 - ESTATE: SCOTT I. RUHL | PET/FINAL DISTRIBUTION | Jul-6-2022 at 1:00 PM Priority = 1 More Info... |
| 30. PR22-00025 - ESTATE: MARY LOUISE ASH | PET/SETASIDE/W/O/ADMIN | Jul-6-2022 at 1:00 PM Priority = 1 More Info... |
| 31. PR22-00028 - ESTATE: KIMBERLEY A. BAKER | FIRST&FIN ACCT/PET/DIST | Jul-6-2022 at 1:00 PM Priority = 2 More Info... |
| 32. PR22-00060 - ESTATE: RICHARD GEORGE ABOUMRAD | PET/PARTIAL DISTRIBUTION | Jul-6-2022 at 1:00 PM Priority = 1 More Info... |
| 33. PR22-00098 - ESTATE: JAMES PATRICK HALLAHAN | PET/CONF/SALE/REAL/PROP | Jul-6-2022 at 1:00 PM Priority = 2 More Info... |
| 34. PR22-00139 - ESTATE: JAMES IRWIN MILLER | PET/FINAL DISTRIBUTION | Jul-6-2022 at 1:00 PM Priority = 1 More Info... |
| 35. PR22-00200 - ESTATE: PHYLLIS ANN BEIL AKA | FIRST&FIN ACCT/PET/DIST | Jul-6-2022 at 1:00 PM Priority = 1 More Info... |
| 36. PR22-00407 - ESTATE: SHARON SCHOMBERG | PET/LETTERS/ADMIN | Jul-6-2022 at 1:00 PM Priority = 1 More Info... |
| 37. PR22-00430 - ESTATE: UROCELYN BASALLO ENGLAND | PET/LETTERS/ADMIN | Jul-6-2022 at 1:00 PM Priority = 2 More Info... |
| 38. PR22-00443 - ESTATE: HILDEGARD H. BONESTEEL | PET/SETASIDE/W/O/ADMIN | Jul-6-2022 at 1:00 PM Priority = 1 More Info... |
| 39. PR22-00449 - ESTATE: JOSEPH R. TODARO, SR. AKA JOSEPH R. TODARO | PET/PRO/WILL/LET/TEST | Jul-6-2022 at 1:00 PM Priority = 1 More Info... |
| 40. PR22-00457 - TRUST: KEITH LITTLE, ET AL VS BARBARA EVERHART | OTHER PROB/TRST/GDSHP HRG | Jul-6-2022 at 1:00 PM Priority = 2 More Info... |
| 41. PR22-00460 - ESTATE: LYNN W. THOMPSON (PR) | PET/SETASIDE/W/O/ADMIN | Jul-6-2022 at 1:00 PM Priority = 1 More Info... |
| 42. PR22-00464 - ESTATE: DANIEL GENE BURKE (PR) | PET/SETASIDE/W/O/ADMIN | Jul-6-2022 at 1:00 PM Priority = 1 More Info... |
| 43. PR99-00504 - CONS: ESTATE: ANN M. MCREYNOLDS | PET/SETASIDE/W/O/ADMIN | Jul-6-2022 at 1:00 PM Priority = 2 More Info... |
| 44. PR22-00453 - ESTATE: EMMA JEAN GARCIA | OTHER PROB/TRST/GDSHP HRG | Jul-7-2022 at 10:00 AM Priority = 9 More Info... |
| 45. PR22-00487 - ESTATE: FRANCES SCHEELE | OTHER PROB/TRST/GDSHP HRG | Jul-7-2022 at 11:00 AM Priority = 9 More Info... |
| 46. PR20-00466 - ESTATE: FRANCIS PAUL MAZUREK, JR. | FIRST&FIN ACCT/PET/DIST | Jul-13-2022 at 10:00 AM Priority = 1 More Info... |
| 47. PR20-00526 - ESTATE: BEVERLY A. KLAUS | REPORT TO COURT | Jul-13-2022 at 10:00 AM Priority = 1 More Info... |
| 48. PR21-00239 - ESTATE: ROBERT RUSSELL ROWE | PET/PARTIAL DISTRIBUTION | Jul-13-2022 at 10:00 AM Priority = 1 More Info... |
| 49. PR21-00436 - ESTATE: NEIL T. HADFIELD | PET/FINAL DISTRIBUTION | Jul-13-2022 at 10:00 AM Priority = 1 More Info... |
| 50. PR21-00606 - ESTATE: JEANINE KAY ESTRADA | FIRST&FIN ACCT/PET/DIST | Jul-13-2022 at 10:00 AM Priority = 2 More Info... |
| 51. PR21-00718 - ESTATE: RANDY KAHOONEI BILLABER | PET/SETASIDE/W/O/ADMIN | Jul-13-2022 at 10:00 AM Priority = 2 More Info... |
| 52. PR21-00788 - ESTATE: RICHARD JOHN AMARAL | PET/FINAL DISTRIBUTION | Jul-13-2022 at 10:00 AM Priority = 1 More Info... |
| 53. PR21-00793 - ESTATE: JOSEPH ANTONE MEDEIROS, JR. | FIRST&FIN ACCT/PET/DIST | Jul-13-2022 at 10:00 AM Priority = 2 More Info... |
| 54. PR22-00021 - ESTATE: JOHN ROBERT TAYLOR | FIRST&FIN ACCT/PET/DIST | Jul-13-2022 at 10:00 AM Priority = 1 More Info... |
| 55. PR22-00057 - ESTATE: TONY VALDEZ AKA | FIRST&FIN ACCT/PET/DIST | Jul-13-2022 at 10:00 AM Priority = 1 More Info... |
| 56. PR22-00182 - ESTATE: MERVIN RICHARD BAILEY AKA | PET/CONF/SALE/REAL/PROP | Jul-13-2022 at 10:00 AM Priority = 2 More Info... |
| 57. PR22-00182 - ESTATE: MERVIN RICHARD BAILEY AKA | PET/LETTERS/ADMIN | Jul-13-2022 at 10:00 AM Priority = 3 More Info... |
| 58. PR22-00197 - ESTATE: MARILYN ALICE PARKS | PET/LETTERS/ADMIN | Jul-13-2022 at 10:00 AM Priority = 3 More Info... |
| 59. PR22-00381 - ESTATE: GREGORY RALPH ROCK | PET/SETASIDE/W/O/ADMIN | Jul-13-2022 at 10:00 AM Priority = 1 More Info... |
| 60. PR22-00393 - TRUST: ROBERT M. LEE TRUST | OTHER PROB/TRST/GDSHP HRG | Jul-13-2022 at 10:00 AM Priority = 2 More Info... |
| 61. PR22-00436 - ESTATE: THOMAS SCOTT KOCH AKA | PET/PRO/WILL/LET/TEST | Jul-13-2022 at 10:00 AM Priority = 4 More Info... |
| 62. PR22-00438 - ESTATE: ANNE LOWELL PIERPOINT | PET/LETTERS/ADMIN | Jul-13-2022 at 10:00 AM Priority = 3 More Info... |
| 63. PR22-00452 - ESTATE: ROBERT WOOD MCMAHON | PET/PRO/WILL/LET/TEST | Jul-13-2022 at 10:00 AM Priority = 3 More Info... |
| 64. PR22-00456 - ESTATE: DANA ANDRUS | PET/LETTERS/ADMIN | Jul-13-2022 at 10:00 AM Priority = 1 More Info... |
| 65. PR01-00865 - ESTATE: ROBERT S. KIMBALL, III | ANNUAL ACCOUNTING | Jul-13-2022 at 1:00 PM Priority = 3 More Info... |
| 66. PR21-00342 - ESTATE: BETTY JANE PURYEAR | FIRST&FIN ACCT/PET/DIST | Jul-13-2022 at 1:00 PM Priority = 1 More Info... |
| 67. PR21-00469 - ESTATE: STEWART G. SCHOLL | PET/SETASIDE/W/O/ADMIN | Jul-13-2022 at 1:00 PM Priority = 1 More Info... |
| 68. PR21-00567 - ESTATE: JAMES A. MARSH | FIRST&FIN ACCT/PET/DIST | Jul-13-2022 at 1:00 PM Priority = 1 More Info... |
| 69. PR21-00614 - ESTATE: BRIAN REXWINKEL | PET/CONF/SALE/REAL/PROP | Jul-13-2022 at 1:00 PM Priority = 4 More Info... |
| 70. PR21-00679 - ESTATE: BENJAMIN MORELOS PENA | FIRST&FIN ACCT/PET/DIST | Jul-13-2022 at 1:00 PM Priority = 1 More Info... |
| 71. PR21-00726 - ESTATE: MARION LECLAIR | PET/CONF/SALE/PERS/PROP | Jul-13-2022 at 1:00 PM Priority = 3 More Info... |
| 72. PR21-00795 - ESTATE: JEFFREY GREGG | PET/FINAL DISTRIBUTION | Jul-13-2022 at 1:00 PM Priority = 1 More Info... |
| 73. PR21-00858 - ESTATE: MONA L. ANDREWS | PET/FINAL DISTRIBUTION | Jul-13-2022 at 1:00 PM Priority = 1 More Info... |
| 74. PR22-00441 - ESTATE: PENNY ELAINE WHITE | PET/SETASIDE/W/O/ADMIN | Jul-13-2022 at 1:00 PM Priority = 1 More Info... |
| 75. PR22-00459 - TRUST: DON JOHNSON TRUST DATED MARCH 21, 2013 | OTHER PROB/TRST/GDSHP HRG | Jul-13-2022 at 1:00 PM Priority = 1 More Info... |
| 76. PR22-00467 - ESTATE: DONALD BRUCE KELLY | PET/SETASIDE/W/O/ADMIN | Jul-13-2022 at 1:00 PM Priority = 1 More Info... |
| 77. PR22-00471 - TRUST: THE PHYLLIS SMITH FAMILY TRUST | OTHER PROB/TRST/GDSHP HRG | Jul-13-2022 at 1:00 PM Priority = 1 More Info... |
| 78. PR22-00480 - ESTATE: LEE YOUNG WOO | PET/LETTERS/ADMIN | Jul-13-2022 at 1:00 PM Priority = 1 More Info... |
| 79. PR22-00486 - ESTATE: MIGUEL CISNEROS ZEPEDA | PET/SETASIDE/W/O/ADMIN | Jul-13-2022 at 1:00 PM Priority = 2 More Info... |
| 80. PR22-00488 - ESTATE: DON RAY REINHARD | PET/PRO/WILL/LET/TEST | Jul-13-2022 at 1:00 PM Priority = 3 More Info... |
| 81. PR78-2800 - ESTATE: WILLIAM P. LEAR | ANNUAL ACCOUNTING | Jul-13-2022 at 1:00 PM Priority = 1 More Info... |
| 82. PR21-00346 - TRUST: PATRICIA ANN DAVIDS TRUST DATED 10-5-2005 | STATUS HEARING | Jul-14-2022 at 1:00 PM Priority = 5 More Info... |
| 83. PR22-00241 - TRUST: MARKS LIVING TRUST DATED JULY 29, 2003 | STATUS HEARING | Jul-14-2022 at 3:00 PM Priority = 2 More Info... |