Dial-in information for Wednesday Probate Hearings
Dial (Toll-Free): 1-877-853-5247
When prompted for a Meeting ID, dial: 219-682-836#
If prompted, do not enter a Participant ID (just dial #).
If possible, please mute your phone unless and until you wish to be heard.
Probate
Probate Commissioner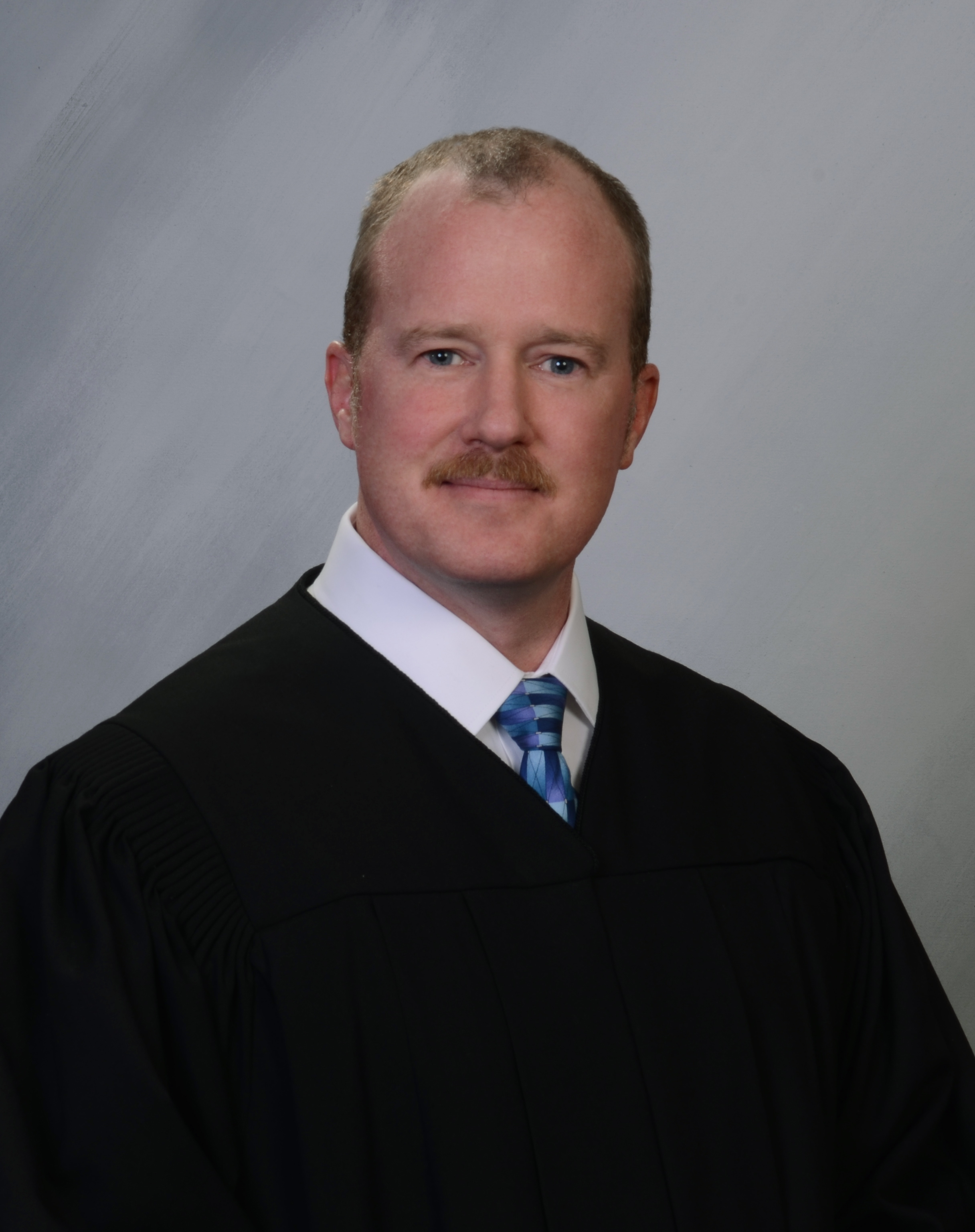 Edmund J. Gorman, Jr., Probate Commissioner
Biography
Calendar for the Probate Commissioner
Probate Judge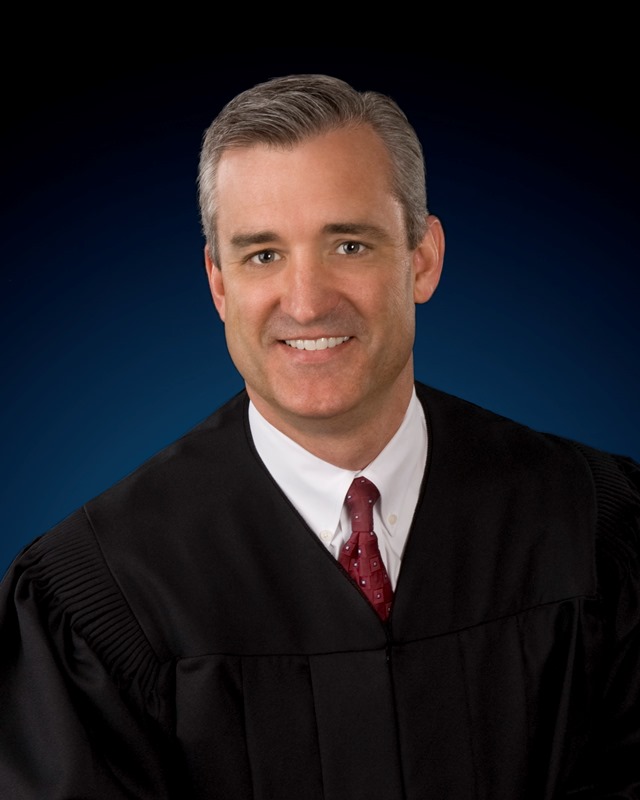 The Honorable David A. Hardy, Probate Judge
Biography
Calendar for the Probate Judge
Deficiency Report for Probate
This list will only show all deficiencies on a case from the current date.
NOTE: THIS DATA DOES NOT CONTAIN CONFIDENTIAL CASE CALENDARING INFORMATION. PLEASE CONTACT THE DEPARTMENT FOR SCHEDULING INFORMATION ON CONFIDENTIAL CASES.
ALL DATA PRESENTED HERE IS SUBJECT TO CHANGE WITHOUT NOTIFICATION, PLEASE CHECK BACK FOR REGULAR UPDATES.
| Case Number & Description | Scheduled Date | Deficiency |
| --- | --- | --- |
| 1. PR22-00415 - ESTATE: ROLAND SCHLUETER | Jun-29-2022 | 6/17/22: No proof of publication on file. |
| 2. PR22-00173 - ESTATE: DUDLEY S. KAUFMAN | Jun-29-2022 | 5/26/22: No proof of publication of notice of hearing on file. |
| 3. PR22-00430 - ESTATE: UROCELYN BASALLO ENGLAND | Jul-6-2022 | 6/17/22: No proof of mailing on file. |
| 4. PR22-00072 - ESTATE: MARJORIE H. FLORES | Jul-6-2022 | 6/10/22: Notice of hearing must be sent to Medicaid at: Nevada Estate Recovery, c/o HMS, P.O. Box 97337, Las Vegas, NV 89193-7337. |
| 5. PR22-00416 - ESTATE: MARGARET ANN FOX | Jul-6-2022 | 6/27/22: Notice of hearing must be sent to correct Medicaid at: Nevada Estate Recovery, c/o HMS, P.O. Box 97337, Las Vegas, NV 89193-7337. |
| 6. PR21-00209 - ESTATE: ROGER ELOBY HICKS | Jul-6-2022 | 6/27/22: No proof of publication of notice of hearing on file. See NRS 155.010(1)(b). |
| 7. PR22-00313 - ESTATE: JUANITA PRECIADO | Jul-6-2022 | 6/3/22: Notice of hearing must be mailed to Medicaid. |
| 8. PR21-00710 - ESTATE: JEFFREY RICHARD MOON | Jul-6-2022 | 6/8/22: No notice of hearing or proof of mailing on file; Invoice for attorney fees should be filed as a supplement. |
| 9. PR21-00363 - ESTATE: HERIBERTO GANDULLA CRUZ | Jul-6-2022 | 6/17/22: Petition is not verified. |
| 10. PR21-00614 - ESTATE: BRIAN REXWINKEL | Jul-13-2022 | 6/6/22: No appraisal on file; Notice of hearing should be mailed to Buyer. No proof of publication of notice of sale on file. |
| 11. PR22-00436 - ESTATE: THOMAS SCOTT KOCH AKA | Jul-13-2022 | 6/8/22: No proof of publication of notice of hearing on file. |
| 12. PR21-00342 - ESTATE: BETTY JANE PURYEAR | Jul-13-2022 | 6/13/22: No proof of mailing of notice of hearing on file. |
| 13. PR22-00488 - ESTATE: DON RAY REINHARD | Jul-13-2022 | 6/27/22: No proof of mailing of notice of hearing on file. |
| 14. PR22-00452 - ESTATE: ROBERT WOOD MCMAHON | Jul-13-2022 | 6/13/22: No proof of publication of notice of hearing on file. |
| 15. PR22-00197 - ESTATE: MARILYN ALICE PARKS | Jul-13-2022 | 7/13/22: No proof of publication of notice of hearing on file. |
| 16. PR22-00182 - ESTATE: MERVIN RICHARD BAILEY AKA | Jul-13-2022 | 6/16/22: (Petition for Letters) No proof of publication of notice of hearing on file. |
| 17. PR22-00441 - ESTATE: PENNY ELAINE WHITE | Jul-13-2022 | 6/13/22: No proof of mailing on file. |
| 18. PR01-00865 - ESTATE: ROBERT S. KIMBALL, III | Jul-13-2022 | 6/17/22: No notice of hearing or proof of mailing on file. |
| 19. PR20-00466 - ESTATE: FRANCIS PAUL MAZUREK, JR. | Jul-13-2022 | 6/27/22: No notice of hearing or proof of mailing on file. |
| 20. PR22-00438 - ESTATE: ANNE LOWELL PIERPOINT | Jul-13-2022 | 6/9/22: No proof of publication of notice of hearing on file. |
| 21. PR22-00486 - ESTATE: MIGUEL CISNEROS ZEPEDA | Jul-13-2022 | 6/27/22: No proof of mailing of notice of hearing on file (don't forget to serve Medicaid too). |
| 22. PR21-00726 - ESTATE: MARION LECLAIR | Jul-13-2022 | 6/27/22: No proof of publication of notice of sale on file; No proof of mailing of notice of hearing on flie. |
| 23. PR21-00679 - ESTATE: BENJAMIN MORELOS PENA | Jul-13-2022 | 6/27/22: No proof of mailing of notice of hearing on file. |
| 24. PR22-00459 - TRUST: DON JOHNSON TRUST DATED MARCH 21, 2013 | Jul-13-2022 | 6/16/22: No notice of hearing or proof of mailing on file. |
| 25. PR22-00440 - ESTATE: DALE P. HALLACK | Jul-27-2022 | 6/14/22: No proof of publication of notice of hearing on file. |
| 26. PR22-00447 - ESTATE: PATRICIA ELIZABETH GRUHLER | Jul-27-2022 | 6/14/22: No proof of publication of notice of hearing on file. |
| 27. PR22-00422 - ESTATE: MONIKA STRUNCK | Jul-27-2022 | 6/27/22: Original will not yet lodged. |