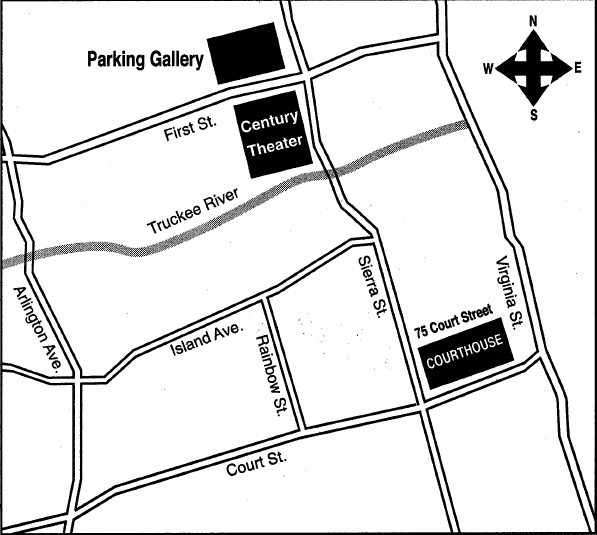 The Jury Commissioner's Office provides validated parking at the Parking Gallery, located on the corner of First and Sierra Streets. The entrance is on First Street across from the movie theater. Please park on the 4th or 5th floor and bring your ticket to the Jury Office for validation.
Oversized vehicles (6'8" and over) and motorcycles are not able to park at the Parking Gallery; you are requested to find parking at another location.
Do not park at a two-hour parking meter. Jurors are responsible for any parking citations received.